Slay Your To Do List and Become a Time Management Master
The schedule makeover program
Ready to overhaul your schedule and get in control of your time and life, but don't know where to start?
This is how.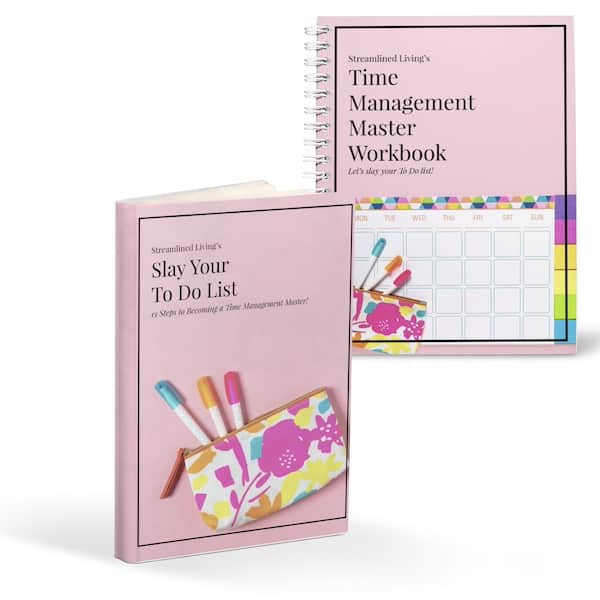 The program is designed to help you quickly overhaul your schedule, reduce stress, discover ways to work smarter, not harder, all on your own schedule and timeframe. 
The program includes instant and unlimited access to:
Lessons That'll Change Everything
Step by Step guidance to discover time unlocks and new habits to keep not only your schedule organized, but also reveal a confident and in-control you. Watch the 7 bonus videos to further drive the lessons home.
A Workbook to Put Lessons into Practice
Designed to bring the lessons to life, the comprehensive workbook with cheat sheets help reveal clarity, boost productivity and reduce stress.
Today's is the day you take the first step towards telling your schedule who's boss.
Your time isn't going to manage itself.
And putting this off again isn't going to solve your time management problem.
But taking action now will.
You deserve to have an organized life free of clutter and disorganization.
Let's make it happen for you!
Like you're in the driver's seat
Prepared to show up as a more present, focused and confident version of yourself.
On track, where you need to be
…and maybe even a little ahead of the game since you're now the master of your time.
Open for what's next
By learning how to get MORE done in LESS time, you're creating space and energy for the things you care about most.
Get instant and unlimited access to Slay Your To Do List for $30